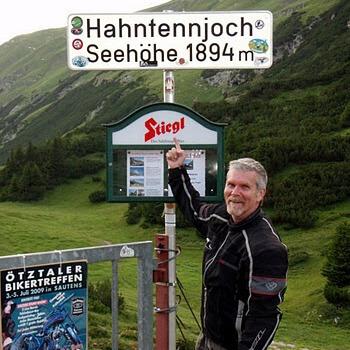 Five Countries tour (x3!), and 2 Croatia-Dolomites tours
I didn't get to tell you what a great trip it was. I've been able to think of little else since I got home. It was 100% sensational 100% of the time ... The whole experience just soaked in - the great roads, awe-inspiring scenery, brilliant accomodation, lazy lunches and expresso stops and being able to speak some German and be understood. It was all fantastic and thanks Cliff for a great job as tour leader too.
By day two I had already decided that I had to come back again. I will be back in touch to book again for next year. So thanks again for everything.
Cheers,
Rob