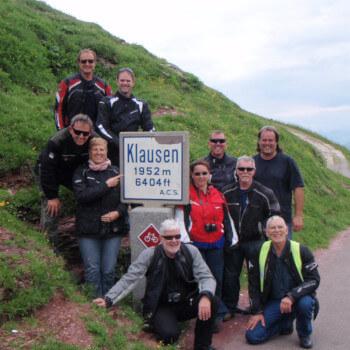 Five Countries Tour
Gidday Cliff, thought I'd drop you a note to say thanks for a brilliant tour. 
The trip was really the best thing and I will be fizzing about it for a long time to come. Between Brian and I we took over 1000 photos, so plenty of memories.
We both had a blast, thanks again, you did good. Who knows, in another life I'm sure the old girl at the Naturfreundhaus probably smiles.
Cheers mate.